Welcome to Iris Law Firm
.
Important Notice – Telephone Calls:
We are experiencing a technical fault with our telephone system. Occasionally calls are placed in the call queue which are not subsequently transferred to our operators. If your call is placed in the queue but is not answered within one to two minutes then please hang up and call back later.
Maintenance has been arranged and will be carried out shortly. We apologise for any inconvenience in the meantime.
Covid-19
On the 23rd March 2020 the Government announced strict guidelines regarding the Covid-19 outbreak, in an attempt to delay the spread and protect the public. As such, and because the health of our staff and our clients and the wider public is of utmost importance to us, we have taken the decision to fully support our team in working from home where possible and have set in place the necessary IT systems which will ensure that we can continue to represent our clients to the best of our ability during this unusual time.
Our team continues to work on all existing files and we continue to accept new instructions, although our systems have been modified to enable us to do so with very limited face to face contact at this time. We would like to assure clients that our team will be endeavouring to continue to provide our usual high standards of service to our clients during this time.
In order to help us achieve this we would ask anyone needing to contact us to email us directly or if you do not have a direct email address then please email us at info@iris-law.co.uk
Your email will then be forwarded to the relevant team or person. If you are a new client then please ensure that you include your contact details including a suitable telephone number in your email.
Please note that during this time our telephone hours have been limited to 10am-2pm.
Thank you for your understanding. Stay Safe. #TeamIris
Comprised of highly qualified, experienced and accredited Lawyers and Solicitor-Advocates, we offer high quality specialist advice and representation in various areas of law, including Family Law, Residential and Commercial Conveyancing, Employment Law, Wills, and Business Law/Commercial Issues.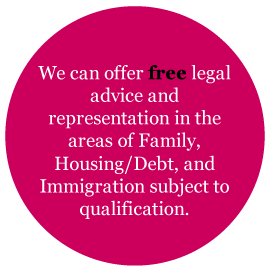 We also provide specialist legal advice and assistance in all aspects of Immigration Law.
We have offices in Newcastle/Gateshead, and in Middlesbrough.
We are a Limited Liability Partnership registered with Companies House under no. OC357180 and are authorized and regulated by the Solicitors Regulation Authority.
At Iris, we see the solution.